Our Transport Facility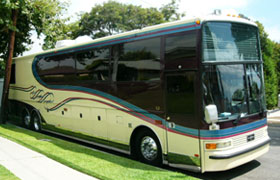 We take extra care while arranging transport for our valued clients. For individual tourists, we ensure that the vehicle selection takes place in line with all aspects of their tour plans. Factors like the number of days of travel; the places being visited; the terrain, and number of bags they are traveling with – all matter in the selection process.
We only use the newest Cars, Buses, mini-buses, cars (All four wheelers will be air-conditioned OR non air-conditioned as your choice) and Motorbike (motorcycle-Royal Enfield self drive) for our clients. Our drivers are knowledgeable, with high safety conscious and of presentable appearance.
You may choose a car according your preference, budget and seating capacity from our large fleet of various cars like small cars, SUV cars and luxury cars. We use only air conditioned latest cars (not older then 3 years) with drivers, we always offer you car with driver only because in India self drive is not possible for foreigner due to strange roads and traffic systems
So please let us know about your requirement, it will be our happiness to serve you with appropriate transport facility.