Wildlife Tours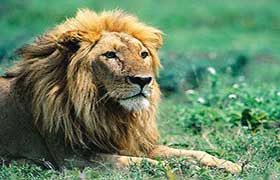 India is a fully bucket with wildlife adventure and it's great geographical diversity makes it a virtual haven for wildlife. There are so many wildlife adventure options for the wildlife lovers.
Icon India Tours provides all information on India wildlife sanctuary and India wildlife animals. Our wide range of wildlife tour packages in India takes you to various wildlife parks and wildlife sanctuaries in India. Explore the different wildlife sanctuary and enjoy the different wildlife safari options that include jeep safari in the Indian jungles and elephant safari. During the wildlife tour you can enjoy tiger viewing on the back of an elephant and experience the exotic accommodation available on the wildlife jungle resorts in India.
Here, we have tried to put some of the best adventure of wildlife in India in our Wildlife Tour Package. In case if your choice is not included below you can always send us your requirements, we will definitely design a best wildlife tour especially for you.